San Sebastian Catholic Church
St. Augustine, Florida
Designed in a Spanish mission style by architect Sr. Barbara Cekosh, this new church in the country's oldest city faces the main road into town. Thus, the parishioners chose to commission an exterior work of art as a symbol of their faith and a statement of welcome to the community.
The Hispanic community within the parish of San Sebastian Church raised the funds to create a mosaic of Our Lady of Guadalupe to be installed within the center arch on the front of the building. Fabricated in Italy by master craftsmen, the mosaic was shipped back to Dixon Studio in Virginia and installed on site in Florida. Measuring 11' tall, this work is clearly visible from the road and retains its beauty and fidelity upon closer inspection.
Click on the images below for larger views and a slideshow option.

In addition to the mosaic, Dixon Studio also created the stained glass window over the sanctuary, designed to work as a single composition with the crucifix, which was relocated from the old church.
On the boards are designs for the remaining stained glass windows, over the entrance, in the clerestories, and around the sides of the worship space, to be completed and installed in phases over time.
Photos by Scott S Smith Photographic LLC, as noted. All other images by Dixon Studio.
Click here to return to Photo Galleries.
---
TALENTS & SKILLS - In the Studio: Artist's Resume - Awards - Articles
In the Office: Articles - Liturgical Consulting - Newsletters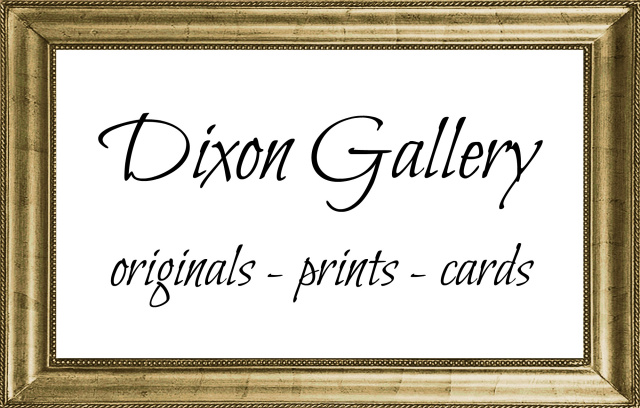 On the Road: Representative's Contact Info and Resume
In the WorkshopsIIn the WorkshopsInIn the Workshops
PRODUCTS & SERVICES - Church Styling - Interior Design - Liturgical Consulting
Crucifixes & Corpora - Fonts - Furnishings - Metalware - Mosaics - Pews - Restoration
Stained Glass - Stations - Statuary - Stonework - Vestments
BARGAINS - Vintage & Antiques
NEWS & NOTES - Articles - Newsletters - On the Boards - Recent Installations
REFERENCES - Photo Galleries - Catholic - Episcopal - Lutheran - Methodist - Other
Alabama - DC - Florida - Georgia - Kansas - Maryland - Mississippi
Missouri - North Carolina - Tennessee - Virginia
CONTACT - Contact Info - Visit - Search Service
---
DIXON STUDIO
a division of the Dixon Arts Guild, Inc.
323 N. Central Avenue; Staunton, VA 24401
800-619-1112
EMail: info@dixonstudio.com
Commonwealth of Virginia Class A Contractor License #2705135941A
Commonwealth of Virginia Class A Contractor
License #2705135941A
All website text & illustrations ©1999-2019 Dixon Arts Guild, Inc.
No content, image, or portion thereof may be copied,
reproduced or transmitted, in any format, in whole or in part
without express written permission from the Dixon Arts Guild.