It's Nice to be Noticed...

Sacred Architecture, the journal edited by classical Catholic architect, Duncan Stroik, featured a project by Dixon Studio in its news roundup in the spring 2017 issue, as follows:
On February 26, 2017, a restoration and renovation project was completed on Saint Paul's Catholic Church in Richmond, Virginia. Dixon Studio completed the $800,000 project on the 1950's church. A new altar and reredos are included in the improvements.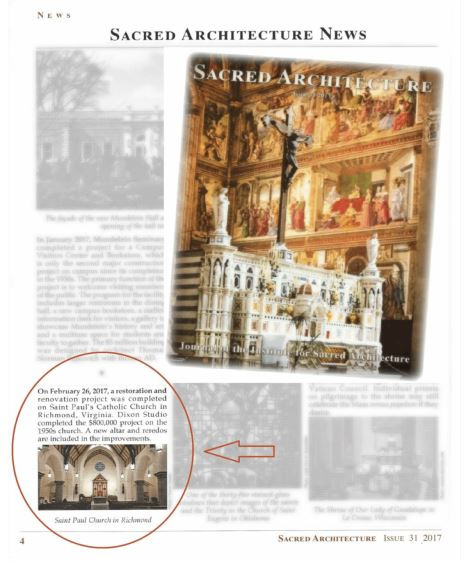 The write up includes a photo of the restored and enhanced interior.
Click here to for more photos and information on the project.
And, if you would like to visit the journal's website, click here: Sacred Architecture.