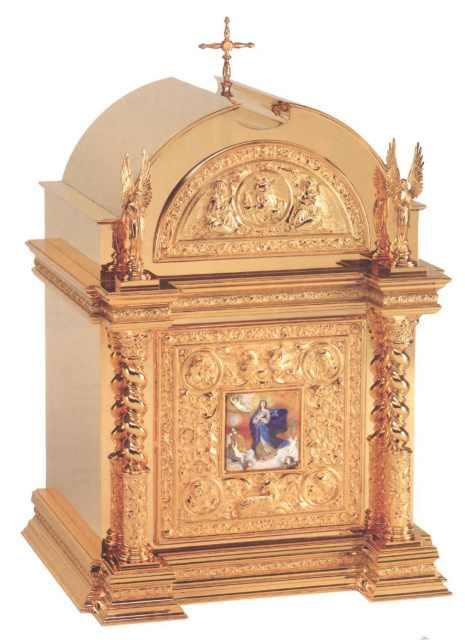 Metalware

Dixon Studio offers fine ecclesiastical metalware from American & European workshops and can supply full sets of altarware or one perfect piece.
Gold, silver, brass, and bronze metals are available in a variety of styles and patterns
for tabernacles, chalices, monstrances, candlestands, thuribles, bells, and more...
Many items can be customized; please ask!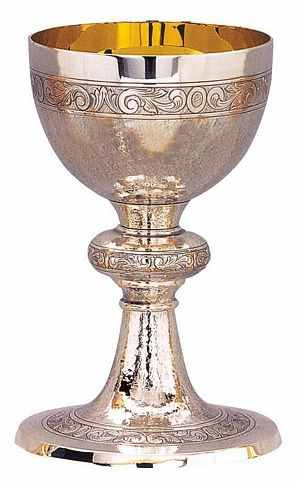 Click these links for a sampling of offerings:
photo: catalog tabernacle, crafted for All Saints Catholic Church
in Manassas, Virginia, with a different center emblem by request.

Ordination chalices are offered with
free standard engraving and a free case.
Contact Dixon Studio for more information and a selection of options for your church.
Start with our Search Service page or call the office at 800-619-1112.
photo: brass chalice, silver plated and gold lined
with hand chiseled ornamentation.