Church Antiques & Artifacts

Dixon Studio works with a wide network of churches, liturgical consultants, and salvage brokers to source quality vintage furnishings and antique appointments from closing or renovating churches. We keep a few special items in inventory in our showroom, as seen below, and can search our network to help you locate items for your church's upgrade or restoration project. Let us know what you are looking for and we will get the word out!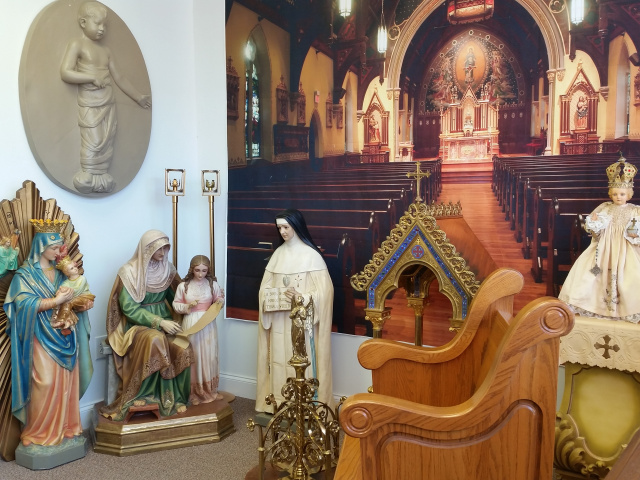 UPDATE, 2019: We have added dozens of items --including statuary, furnishings, and metalware-- to our inventory, and have posted a sampling here while we work to launch a separate site dedicated to church antiques.
Check back soon, or give us a call or email to request a print brochure or to inquire about a specific item or to schedule a visit.
A SAMPLING OF ITEMS CURRENTLY & RECENTLY AVAILABLE
Click on the images below for a larger picture and more information:
MORE ITEMS AVAILABLE AT THE STUDIO AND IN OUR NETWORK.
Please call or email for more information, photos, and pricing on any of the above items, or to start a search for items on your church's wish list.
---
TALENTS & SKILLS - In the Studio: Artist's Resume - Awards - Articles
In the Office: Articles - Liturgical Consulting - Newsletters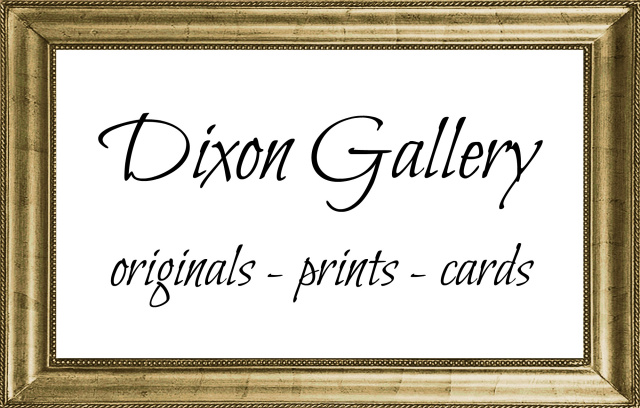 On the Road: Representative's Contact Info and Resume
In the WorkshopsIIn the WorkshopsInIn the Workshops
PRODUCTS & SERVICES - Church Styling - Interior Design - Liturgical Consulting
Crucifixes & Corpora - Fonts - Furnishings - Metalware - Mosaics - Pews - Restoration
Stained Glass - Stations - Statuary - Stonework - Vestments
BARGAINS - Vintage & Antiques
NEWS & NOTES - Articles - Newsletters - On the Boards - Recent Installations
REFERENCES - Photo Galleries - Catholic - Episcopal - Lutheran - Methodist - Other
Alabama - DC - Florida - Georgia - Kansas - Maryland - Mississippi
Missouri - North Carolina - Tennessee - Virginia
CONTACT - Contact Info - Visit - Search Service
---
DIXON STUDIO
a division of the Dixon Arts Guild, Inc.
323 N. Central Avenue; Staunton, VA 24401
800-619-1112
EMail: info@dixonstudio.com
Commonwealth of Virginia Class A Contractor License #2705135941A
Commonwealth of Virginia Class A Contractor
License #2705135941A
All website text & illustrations ©1999-2019 Dixon Arts Guild, Inc.
No content, image, or portion thereof may be copied,
reproduced or transmitted, in any format, in whole or in part
without express written permission from the Dixon Arts Guild.